The concept of an easy and fast implementation of Pardot (now known as Marketing Cloud Account Engagement) has been widespread across the Salesforce ecosystem for as long it has existed. Some call it a Pardot Quickstart. Others call it a Pardot Jumpstart. Many B2B marketers might have another name for it: #pardotfail.
A Pardot Jumpstart probably seemed like a good idea at the time. Afterall, you may have paid virtually nothing for this service. Heck, it may have been offered for free! But as a wise person once said, "You get what you pay for."
Today I'm sharing 5 reasons why your Pardot Jumpstart may have failed. But even more important, I'll give you action steps you can take to get on the road to success by generating true value out of this powerful Salesforce product and creating the best practices for you and your business.
#1. Pardot Jumpstarts don't address Marketing and Sales processes
Consider these questions:
What is a qualified lead at your organization?
Have you documented your definition of a qualified lead?
Would your Sales team agree with your definition of a qualified lead?
You're with most of your peers if you answer, "I don't know," or, "no," to any of these questions. But the answers to these questions, and your alignment with your Sales team on these answers, are critically important to success.
Why? One of Pardot's key value propositions is that you can identify qualified leads for Sales by using lead nurturing and grading and lead scoring. But if your team can't agree on a qualified lead, how can you effectively implement grading and scoring? Know which leads to nurture? Put the leads in the best nurture stream and further the sales pipeline? And, how can you configure Pardot and Salesforce to support the process?
Easy answer. You can't.
Any Pardot Jumpstart or Pardot Quickstart that doesn't look at how Pardot and Salesforce are configured in harmony to facilitate lead nurturing, grading and scoring are missing the whole purpose of the platform.
So what do you do about it?
Take this action:
Sales and Marketing need to agree on—and document—what constitutes a qualified lead. To get to agreement, ask questions like:
What are the firmographic data points?
What role should a lead hold?
What downloaded content denotes that they're qualified? (Remember, not all content downloads are created equal.)
With the attributes of a qualified lead documented, you can implement Pardot to support this process. Changes will most likely be required within Salesforce as well.
#2. Comprehensive Marketing Reporting is missing
A Pardot Jumpstart tends to focus on the barest parts of the platform. You may call them check-list items. No strategy is developed, buttons are pushed and boxes are checked so the invoice can be sent.
To truly get value out of the platform, look beyond the buttons to core integration between Pardot and Salesforce as well as marketing metrics from the top of the funnel through closed-won opportunities.
If you are a recent Pardot Jumpstart customer, did executive-level dashboards and full funnel reporting come up during your project? If not, your implementation may have fallen short of your expectations.
Take these actions:
Standardize your usage of the Lead Source Field as well as the Salesforce Campaign object.
Use Pardot Connected Campaigns to ensure that every touchpoint is tracked in a Salesforce Campaign. (If you're interested reporting be sure to read this blog post on Pardot Connected Campaigns.)
Ensure that every lead from every channel is added to the appropriate campaign.
Ensure that UTMs and automations are being used to add leads to campaigns for full reporting.
One quick tip if you're just getting started. As a Pardot Consulting Agency for some of the world's top marketing teams, we know marketing dashboards are often top of mind. After all you can't manage what you can't measure. Pardot reports do have limitations. We tend to lean on Salesforce reporting for executive-level marketing dashboards in addition to B2B Marketing Analytics for marketing campaigns and other marketing efforts. These reports rely heavily on Salesforce data points as well as objects (standard like the Campaign object as well as custom objects).
#3. There is a lack of quality content or a content strategy
Content is the fuel for Pardot as well as your Demand Generation Strategy. A successful Pardot implementation ensures that relevant content is being delivered to the personas in your target audience.
Remember, your buyers aren't interested in a brochure or a datasheet. They're looking for a trusted source of information that can help them to do their job better.
Quite often, as a Pardot Consulting Agency, a client contacts us to create a lead nurturing campaign through Pardot Engagement Studio. Before creating a lead nurturing campaign, you must determine your target audience and identify where they are in the buyer's journey. If a lead is in the awareness stage, they have different content needs than one in the decision stage.
Take these actions:
Create buyer-centric content that doesn't try to sell them. Instead, it aims to create a trusted relationship so when the time comes to buy, they know to turn to you.
Maintain a content creation calendar. This will ensure that you're creating enough relevant digital content such as social media, email marketing, and website content.
Keep your personas, the buyer's journey, and the types of content (blog posts, infographics, whitepapers, case studies, videos, etc.) in mind during content brainstorming sessions and development.
Use Pardot as a marketing automation tool to deliver your content in an automated manner.
#4. No cohesion between Lead Generation and Lead Nurturing
Marketers spend massive amounts of money on generating net new leads through PPC, SEO, events, display ads and more. Sure, these channels provide easy metrics to track. You can show net new leads per week, per month and per year by channel. The reports look great when you share them with your boss at the end of the quarter.
But what happens to these leads you spent so much money to generate? A successful implementation will ensure all generated leads are being nurtured by providing relevant content via Pardot that moves the leads through your buyer's journey.
While a Pardot Jumpstart typically looks at the checklist, a full implementation of Pardot will create comprehensive nurture streams that connect your lead generation efforts to closed-won opportunities through long term goals and a full lead nurturing strategy.
Actions to take:
Ensure that all inbound leads are being passed through Pardot.
If the leads are not "sales ready," implement nurture streams that deliver relevant content to the buyers at each stage of the sales cycle.
Use the qualified lead criteria you developed with Sales (see #1) to pass sales-ready leads to Sales once they meet your criteria.
#5. Lack of buyer insight
To capitalize on the value of marketing automation platform like Pardot, it's absolutely critical to understand your buyers and their pain points. But even more important, your organization needs to agree on who your ideal buyers actually are and which pain points your product solves.
We had a call with a global organization a month ago. During the initial discovery we asked a simple question – "What is a qualified lead." After some silence someone on the team chimed in, "Good question." It's not the first time we've heard that response.
Pardot Quickstarts and Pardot Jumpstarts typically don't consider how to identify your buyers in Salesforce and, more importantly, the additional data that may be needed that ensures you can identify the buyers for appropriate segmentation.
By strategically implementing Pardot, you will ensure that Sales and Marketing (or Marketing and Admissions if you're in the education field) agree on the ideal buyer. You'll also ensure organizational buy-in on the criteria.
Actions to take:
Update Salesforce to ensure that easy segmentation is possible. (You more than likely will need a data-enrichment tool to get all the data points you need for segmentation.)
Be mindful in how you configure your forms during your implementation. Use progressive profiling to ensure that you or a marketing automation specialist is identifying the most qualified leads for Sales and developing successful nurturing campaigns.
The idea of a low-cost (or free!) implementation sounds great at first glance. For some it may be the right fit. But for organizations looking to drive demand and need strategic guidance, it's worthwhile to consider a strategic Pardot Consulting Agency like Invado Solutions. Invado Solutions can help with small tasks from learning Pardot features to being a hands-on partner for your big investment. We focus on delivering ROI-based solutions instead of a low-cost solution all while giving you amazing customer service. Please reach out if you're considering your options so we can discuss how we can support your company in generating true value out of Pardot.
---
This Pardot article written by: 

Invado Solutions
Invado Solutions help you achieve your business goals and maximize your Salesforce marketing technology investments.
Original Pardot Article: https://invadosolutions.com/pardot-marketing/5-reasons-why-your-pardot-jumpstart-failed/

Find more great Pardot articles at https://invadosolutions.com/pardot-marketing/
Pardot Experts Blog
We have categorized all the different Pardot articles by topics.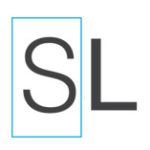 No matter which way you slice it, data has become the digital currency of informed decision-making. Salesforce Analytics offers a treasure trove…
---
This Pardot article written by: 

Invado Solutions
Invado Solutions help you achieve your business goals and maximize your Salesforce marketing technology investments.
Original Pardot Article: https://invadosolutions.com/pardot-marketing/5-reasons-why-your-pardot-jumpstart-failed/

Find more great Pardot articles at https://invadosolutions.com/pardot-marketing/