Pardot has many strengths – powerful email campaign automation with Engagement Studio, a close alignment with Sales Cloud – but for some organizations, there will come a point where extending your marketing automation to new channels and tactics is the way forward.
There's a new section on the Salesforce AppExchange dedicated to Pardot apps! These include Pardot account monitoring, campaign tracking, and data enrichment/insights for account-based marketing.
"Free Add-ons for Pardot and Salesforce Campaign Management", featuring apps from the Salesforce Labs program, had a lot of interested eyeballs so I hope these apps will also inspire you to extend your marketing automation.
This piece was inspired by the Pardot blog round-up: Power Up Salesforce Pardot with These AppExchange Apps
Email Digest for Pardot
This app generates a weekly email that summarizes your Pardot Activity which would otherwise be a time-consuming exercise. Not only is this a great overview for admins, but it's useful to share with other interested people in your organization (the Salesforce admin, management, content marketers), to give them answers to some common questions in one go. The automated email contains the following information:
Email statistics, including Total Emails Sent & Delivery Rate Unsubscribes & Spam Complaints, and more.
Prospect Activity: Form Submissions, New Prospects, etc.
Week over week comparison of the above.
Vidyard – Video for Salesforce
We all know how powerful video is for making your marketing content stand out in a crowded space. Vidyard is an online video platform for businesses with lead generation and engagement tracking at its core. Vidyard tracks who watches your videos, and for how long. Recorded on the Lead/Contact record, if they watch a certain % of the video, then you could say they're interested…
Vidyard for Salesforce gives you the power to record, access, share, and personalize video content. It's an app that's mostly focused on one-to-one sales to prospect engagement but certainly has a value add for marketers to get excited about.
Integrate video into Pardot email campaigns and landing pages. Vidyard have a component available for the Lightning email builder, which you can drag and drop onto the email canvas.
With the watch data all pumped into Salesforce, you can use standard Salesforce reports and dashboards to see video engagement at a higher level to spot trends:
Automated Opportunity Contact Roles
From the same creators as "Email Digest for Pardot", the team at Sercante (and every Pardot consultant in history) got fed up with the mismanagement of Opportunity Contact Roles. As you may know, Contact Roles are essential for Campaign Influence reporting because they form a special bridge between Contacts and Opportunities in Salesforce. Without that relationship, you won't be able to tie marketing spend with won revenue.
Sounds good so far. The issue is that Contact Roles are a pain for users to work with. Getting sales users to add Contact Roles to their Opportunities is enough to aggravate marketers – to them it's extra admin, to you, it's what will secure next year's budget.
The old adage that "I know half of my marketing spend is wasted, I just don't know which half," doesn't fly in an era where we have more data at our fingertips than ever before.
Check out this deep dive into the problem and more information on Automated Opportunity Contact Roles.
Traction Complete Leads: Lead to Account Matching & Routing
Who's had the joy of working with complex lead assignment/account ownership processes? I have, and it's no fun without the right tools to back you up.
For many organizations, standard Lead Assignment Rules, and Pardot's other prospect assignment options won't cut it. Not only does Traction Complete handle Lead to Account matching, but it can also automatically merge duplicate leads, use custom match criteria, and more – all admin'ed through an intuitive, drag-and-drop interface (a far cry from Lead Assignment Rule formulas, line by line!)
Account-based Marketing
"Account-based marketing (ABM) is a strategic approach that coordinates personalized marketing and sales efforts to open doors and deepen engagement at specific accounts" (Engagio) – in other words, quality over quantity, starting with a target list of specific accounts (quality), rather than casting the net wide (quantity). It involves investigating who the key influencers are, which technologies they're using, etc. You can see why ABM is popular in B2B marketing, especially in high-value, long sales cycles.
Two leading ABM platforms in the Salesforce/Pardot space are:
6sense Sales Intelligence
This app scans your database to determine intent to purchase. They boast an 85%+ accuracy when predicting what and when a company will buy through time-sensitive predictive modeling.
How does this benefit marketers? The tool suggests inbound/outbound actions that you can use to drive your marketing campaigns, following an account-based marketing approach, honing in on the prospects that are in-market to buy and the key personas in each account. Plus, you'll become aligned with the sales teams, with everyone 'reading from the same page'.
Transcend – Privacy Requests Automation
How are you managing privacy and consents in your organization? One thing that GDPR and CCPA have taught us, is that the way an individual's data privacy needs to be stored is not as simple as a few custom checkbox fields in Salesforce/Pardot. Instead, what's required is a way for individuals to understand why platforms have captured their data, and how their data is being used.
With Transcend, individuals (prospects and customers) can access a control panel/privacy center which "puts them in the driver's seat when it comes to their data":
Both individuals and internal users will benefit, making data rights/requests—like deleting data—easier for companies to fulfill without forgetting any platforms in their tech stack.
Business Card Scanners
If your sales teams collect business cards at conferences or meetings, you should consider installing a business card scanning app to take the effort out of data input.
The two solutions above add contact details (and an image as an attachment) directly into Salesforce, which then syncs to Pardot.
If you prefer to keep raw, unqualified data in Pardot only (out of Salesforce), then there is a Pardot-only business card scanning app developed by UK-based Pardot consultancy, MarCloud, you can investigate:
Opensense – Email Signatures Tracking
This is a cool add-on that I never thought I needed, until now! How annoying is it to coordinate everyone's email signatures to include a product or event promotion, and be on the lookout for rogue email signatures that don't cast your brand in the best light?
Opensense centralizes email signatures and legal disclaimers across all users in the organization. You can keep consistency across one-to-one emails, and dynamically insert these signatures into email campaigns you're sending from Pardot, too. The idea is to identify up-sell opportunities based on which email signatures the prospect clicks on.
Send360 Direct Mail
Finally, we come to Send360, a direct mail provider that hooks into Salesforce to record campaign performance for letters, promotions, SWAG/gift boxes etc.
Direct mail was ditched by most organization in favour of cheaper channels, with easier personalization and logistics, plus more accurate tracking. Using tracked links that prospects type into their devices, you can now match up direct mail with Campaign influence.
---
This Pardot article written by: 

Salesforce Ben | The Drip
Lucy Mazalon is the Head Editor & Operations Director at Salesforceben.com, Founder of THE DRIP and Salesforce Marketing Champion 2020.
Original Pardot Article: https://www.salesforceben.com/the-drip/boost-pardot-with-these-apps/

Find more great Pardot articles at www.salesforceben.com/the-drip/
Pardot Experts Blog
We have categorized all the different Pardot articles by topics.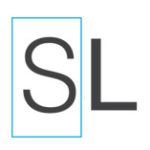 No matter which way you slice it, data has become the digital currency of informed decision-making. Salesforce Analytics offers a treasure trove…
---
This Pardot article written by: 

Salesforce Ben | The Drip
Lucy Mazalon is the Head Editor & Operations Director at Salesforceben.com, Founder of THE DRIP and Salesforce Marketing Champion 2020.
Original Pardot Article: https://www.salesforceben.com/the-drip/boost-pardot-with-these-apps/

Find more great Pardot articles at www.salesforceben.com/the-drip/