Get More Out of Your Leads with These Best Practices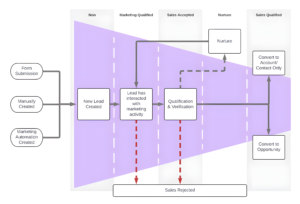 So why use Leads? Creating Leads is an excellent feature of Salesforce for one specific reason: it prevents bad data from entering your system and clogging up your accounts and contacts. Furthermore, Leads make reporting easier, so you can better assess the effectiveness of your marketing campaigns.
What are Leads?
In Salesforce, a Lead is the combination of a person and business in a single record. The purpose of Lead records is to support the validation and qualification of data before moving further down the funnel.
In a nutshell, a Lead is a raw, unqualified prospect — a new person or company that may or may not have demonstrated an interest in your products or services but one you haven't pursued in the past.
There are several ways in which Leads can be imported into Salesforce. Most commonly, they are created automatically through external marketing automation platforms such as Account Engagement (Pardot), as well as by form submissions and manual inputs.
Lead Funnel
It is essential that all Leads being worked are recorded, even before qualification, as this helps identify bottlenecks in the sales cycle. The Lead cycle should go through qualifying steps while having the ability to be disqualified at any time if they are not a suitable Lead or placed on hold due to not being ready yet.
It is important to understand why a Lead has been rejected as this information can be used to improve the quality of Leads being put into the system. There may also be Leads that are not suitable due to their type of business that could become viable in the future, as the business grows or new channels are opened.
Having worked with many organisations, we recommend the following most commonly used Lead statuses:
Value
Definition

New

This is automatically assigned as the default value. This simply means the Lead is either new and/or has not been contacted by a sales rep yet.

Marketing Qualified

This is a Lead who has been qualified against a set of criteria and is ready to be passed along to the sales team. Leads coming from Marketing automation will tend to come in at this stage.

Sales Accepted

This status indicates Sales has initially reviewed the lead and accepted it. Whilst in this status there is a degree of sales activity or communication with this lead and the sales rep is looking to qualify a specific opportunity.

Nurture

This status indicates that the Lead is a good fit; however the sales rep has been unable to contact the Lead or they are not yet ready, so your goal as a business is to keep them interested – or warm – until they are ready to potentially move forward again.

Sales Qualified

The Lead has been converted by the sales rep because it has expressed enough interest in your product or service, has the budget to purchase it, and your product or service solves their pain points. This is the idea of the

BANT system

(Budget, Authority, Needs, and Timeline). If the Lead has become an Opportunity, it will now start the sales process.

Sales Rejected

This is manually assigned by the sales rep if the person or company will never buy and/or they do not meet your objective criteria. Sales may also choose not to proceed with it after reviewing the lead. These types of leads should not be nurtured.
Lead Conversion
Lead conversion is a specific Salesforce process in which Leads are converted to Accounts and Contacts (the differences of which we'll discuss in a moment). The purpose of Lead conversion is to enable the user to assess Lead data, qualify the Lead, and then "convert" that Lead into either;
an existing account and contact

a new account and contact
Both of these options can be used either with or without a corresponding Opportunity.
As a Lead record represents an individual, company and potential business, the Lead conversion process in Salesforce separates these into distinct records.
Account

– Represents a business you intend to sell to and information related to the company. You may have multiple contacts stored who are all part of the same account.

Contact

– An individual who works at the company you are attempting to sell to and who has been qualified but they could also be a referral partner or even someone you know personally.

Opportunity

– A potential sale to a company. A deal in progress which has been qualified and vetted.
It is important that information is stored on the correct record. There may be information (e.g. Source) that is shared across multiple records. However, the majority should only be about a specific record.
We recommend the following four processes for when a Lead stops moving through the funnel:
Unable to contact, but would be a good fit

/

Interested, suitable, but not ready

– These Leads should remain as a Lead and sent back to marketing to be nurtured. Once they have been identified as potentially moving forward, they should work their way through the Lead cycle again.

Bad data, not interested, lack of fit

– If it has been determined t

here is a lack of fit between your offering and the Lead's requirements or the Lead indicates they are not interested in your product or service,

the Lead should be marked as Sales Rejected.

Qualified and ready

– If a Lead has been qualified as being suitable or has expressed a direct interest by completing an online form, the Lead should be converted into an Opportunity as well as an Account and Contact. Once the Lead has become an Opportunity, it will then start the sales process.

Account Development

– It is also possible to convert leads into an account and contact without creating a specific opportunity. This typically occurs when inside sales teams develop and build upon an account/contact strategy, essentially prospecting within the account/contacts to help develop future opportunities.
If you would like to find out more on how utilising Salesforce Leads can help you grow your pipeline or if you have any questions on anything I have covered off here, get in touch with our team of experts today.
---
This Pardot article written by:  

Get the most out of marketing automation with Pardot. Attract and nurture leads with personalized, targeted journeys and adapt quickly with intelligent campaign performance insights. Start with the right building blocks to ensure you get the most out of your marketing automation strategy.
Original Pardot Article: https://nebulaconsulting.co.uk/insights/get-more-out-of-your-leads-with-these-best-practices/

Find more great Pardot articles at https://nebulaconsulting.co.uk/insights/
Pardot Experts Blog
We have categorized all the different Pardot articles by topics.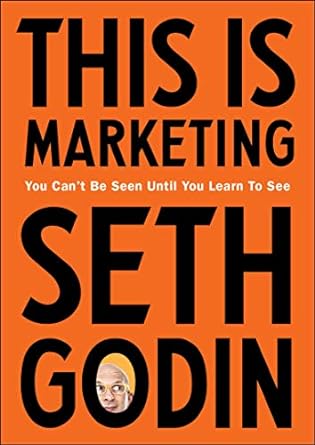 In the fast-paced world of digital marketing, staying ahead of the curve is crucial for success. Marketing automation has emerged as a…
---
This Pardot article written by:  

Get the most out of marketing automation with Pardot. Attract and nurture leads with personalized, targeted journeys and adapt quickly with intelligent campaign performance insights. Start with the right building blocks to ensure you get the most out of your marketing automation strategy.
Original Pardot Article: https://nebulaconsulting.co.uk/insights/get-more-out-of-your-leads-with-these-best-practices/

Find more great Pardot articles at https://nebulaconsulting.co.uk/insights/