During this meeting of the Tampa Salesforce B2B Marketer Group , we were joined by Sabuhi Yahyayev, Practice Lead for Marketing Automation with CloudKettle.
This was a deep-dive session that demonstrated the ways in which Google Analytics and Account Engagement (Pardot) can be integrated.
Sabhui demonstrated how to integrate Google Analytics and Pardot / Account Engagement to track important events such as form submissions within your iframe forms.
During the session, Sabhui talked about:
– The basics of GA4 events from a marketer's perspective
– The integration between Account Engagement and GA4, and how it can be used to track user engagement
– Practical tips on how to leverage GA4 events for your marketing campaigns
Pardot Geeks Blog Article
Pardot Experts Blog
We have categorized all the different Pardot articles by topics.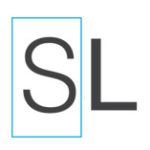 No matter which way you slice it, data has become the digital currency of informed decision-making. Salesforce Analytics offers a treasure trove…
Pardot Geeks Blog Article