Account-based marketing is one of the most popular strategies in B2B marketing right now, but there's still a lot of confusion about exactly what ABM is and what it can do. ABM is a strategy that relies on a suite of tools to support and streamline your marketing. ABM operates on a larger scale with its campaigns because instead of targeting prospects from as many companies as you can, you'll be targeting prospects from just one company, or account. If you'd like to learn more about the tools you'll need to get started with an ABM strategy, join Meredith Brown, Senior Director, Product Management at Salesforce for her presentation: Introducing Einstein Account-Based Marketing: Bringing AI to Connected Sales, Marketing & Service.
So what DO you need to know to get started with account-based marketing? Here are the five quick tips for understanding account-based marketing.
ABM will change the way you market. This may seem like an obvious one, but a surprising number of B2B marketers aren't aware of just how account-based marketing differs from more traditional forms. ABM is all about creating a one-to-one experience at scale. Using your CRM data, you're going to identify key accounts that are worth the greatest amount of ACV and revenue, and working in tandem with your sales team, you'll learn their pain-points and orient your marketing campaign to present solutions.In order for this kind of marketing to resonate, the level of personalization should be much deeper than in traditional methods. Carefully curated nurture campaigns will help a lot here, and being completely aligned with your sales team is an absolute must.
True account-based marketing has four main pillars. These pillars are kind of like the steps to mapping out your marketing strategy: identify target accounts, improve customer engagement, align sales and marketing, and measure and optimize campaigns. If you've missed a step, then you're doing B2B marketing – just not with a true account-based marketing strategy. No worries though, you can always adapt your strategy to encompass whatever steps are missing. Just keep in mind that each of these four pillars are critical to the success of an ABM campaign. If targeting key accounts is your goal, you'll want to make sure that you're not missing any.
Account-based marketers blur the lines between marketing and sales. Part of the success of your ABM campaign rests on creating a strong alignment between your marketing and sales teams. Sales and marketing need to work in lock-step to build a deeply personalized end-to-end experience for your buyers, and when everything is working the right way, the lines between the two teams blur.Your marketing team will leverage feedback from sales to inform the highly-targeted campaigns that they build for each account, and your sales team will take marketing-approved campaigns and content and use them to build deeper relationships with clients and prospects. The lead management process becomes cyclical instead of linear, and both teams are working from the same central set of data. This kind of alignment might sound challenging, but it really does make a big impact when you're working with an ABM strategy.
Account-based marketing is already demonstrating some amazing results – and it's not surprising. At its heart it's a much more personalized method of marketing, and as we all know, personalization is a big deal to prospects. More than that though, its a new take on the way B2B marketers and sales teams work together. With the right tools, ABM can have a dramatic impact on your business.
Pardot Experts Blog
We have categorized all the different Pardot articles by topics.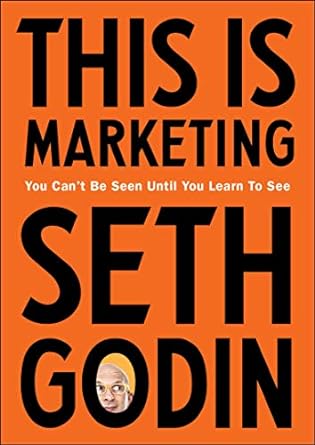 In the fast-paced world of digital marketing, staying ahead of the curve is crucial for success. Marketing automation has emerged as a…