B2B Marketing Analytics: What's Out-of-the-box? Dashboards, Lenses & Datasets – Part 1

Getting started with B2B Marketing Analytics can be overwhelming. As marketers, our success story is heavily reliant on the data. This series aims to demystify Salesforce's Einstein Analytics for Marketers, taking you through how I get my clients up to speed, including creating datasets, lenses and dashboards and understanding how to leverage the data. Let's help you get up to speed, so you can leverage B2B Marketing Analytics to tell your success story and take data-driven actions to maximize your sales and marketing efforts.
B2B Marketing Analytics comes with a surprising amount out-of-the-box that people don't always dig into. Let's take a step back and outline what dashboards come out of the box, the different pieces and components, so that you can put it all together to create your first dashboard in Part 2.
What is B2B Marketing Analytics?
The one-line pitch for B2B Marketing Analytics is: "the analytics app built for the B2B marketer". In short, Pardot data (such as email engagement, visitor data), is packaged up and sent into the Einstein Analytics platform for visualisation and exploration.
Here is what you can do with B2B Marketing Analytics:
From what you just read above, you may be able to guess that B2BMA was designed with the marketer in mind who wants to 'plug-in-and-play'. B2BMA is available for Pardot Advanced customers, and as an add-on for Pardot Plus organization.
Out-of-the-box Dashboards
Let's get started by walking through the out of the box dashboards that come with B2B Marketing Analytics, the purpose of each, and the metrics that come along with each dashboard.
1. Pipeline Dashboard
This dashboard shows your sales funnel from the visitor stage to prospects to the opportunities won/lost. You can leverage this dashboard for sales and marketing leadership as a tool to see which assets and campaigns are influencing the most deals.
It includes the following metrics: numbers of visitors, prospects, marketing qualified leads, open opportunities, closed-won opportunities, and velocity figures.
2. Engagement Dashboard:
Looks specifically at your marketing assets like forms and landing pages and their performance and how they contribute to the sales pipeline and opportunity lifecycle.
It includes the following metrics: asset engagement on list emails, forms, and landing pages.
Below are the sections of the dashboard, they can be filtered by selecting either one or multiple campaigns
The above section of the engagement dashboard shows you all of your email engagements with data including: total emails sent, the open rate, the number of unique clicks, bounces, opt outs, and undelivered messages.
This next section shows you your form engagement, with data points including submission rates, visitor to prospect rates, and views.
This final section provides you with a view into your landing pages and their unique views, total submission rates, total submits, and total views.
3. Marketing Manager:
This dashboard is a combination of the engagement and pipeline dashboard and allows you to get a quick look at the health of your business and your campaign performance.
It includes the following metrics: pipeline deals, revenue by campaign, and marketing asset engagement.
There are two additional dashboards that are optionally available with B2B Marketing Analytics. During the setup, it will ask you if you'd like to enable them.
4. Account Based Marketing:
This particular dashboard helps you understand opportunities and contacts from one account that engages with your marketing and sales assets.
It includes the following metrics: account details, pipeline by account, revenue win percentage, stage value by account, and sales activity as it relates to time spent on activities and number of sales activities.
5. Multi-touch Attribution Dashboard:
The multi-touch attribution dashboard shows you which marketing efforts are most influential during each stage of the buying lifecycle. This dashboard allows you to view the data by 3 attribution types: first touch, even distribution, and last touch.
It includes the following metrics: revenue, total value, cost, ROI, top campaigns, and revenue by channel.
Out-of-the-box Lenses
Salesforce defines your lens as a particular view into a dataset's data. You use a lens to do exploratory analysis and visualization. You'll have four standard lenses as part of B2B Marketing analytics:
Pipeline Deals
Campaigns (Pardot Campaigns)
Lead Sources
Lifecycle Snapshot
Out-of-the-box Datasets
You'll also get Pardot datasets ready for use. A dataset, defined by Salesforce, contains a set of source data that is formatted and optimized for interactive exploration. The data pulls data right from your Pardot instance. The following datasets are currently available:
Pardot Campaigns
Pardot Emails
Pardot Email Templates
Pardot Forms and Form Handlers
Pardot Landing Pages
Opportunity
Tag
Visitor
Prospect
Multi-touch Attribution (Shared App)
Campaign Influence Models (Shared App)
ABM Opportunities (Shared App)
ABM Contacts (Shared App)
ABM Events (Shared App)
For a more detailed list of Pardot B2BMA datasets, dataset metrics, and descriptions of each, you can check out this knowledge article.
Summary
With the out of the box assets, B2B Marketing Analytics can help marketers visualize their campaign ROI across the funnel. We can already see what channels and what programs are generating revenue. With the multi-touch attribution dashboard we can even see which campaigns are driving ROI from an awareness perspective, across all buying stages, and last touch, which shows us what programs are really helping to drive deals to close. B2B Marketing Analytics, provides you with great out of the box visualizations to get started telling your marketing data success story.
B2BMA is included in specific packages if you don't have it reach out to your account executive. For help in getting started, reach out to us here, for a complimentary consult, we'd love to help!
This Pardot article written by:
Salesforce Ben | The Drip
Lucy Mazalon is the Head Editor & Operations Director at Salesforceben.com, Founder of THE DRIP and Salesforce Marketing Champion 2020.
Original Pardot Article: https://www.salesforceben.com/the-drip/b2b-marketing-analytics-whats-out-of-the-box-dashboards-lenses-datasets-part-1/
Find more great Pardot articles at www.salesforceben.com/the-drip/
Pardot Experts Blog
We have categorized all the different Pardot articles by topics.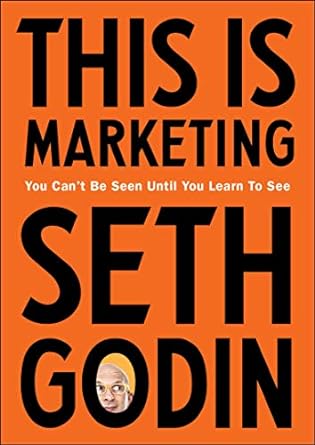 In the fast-paced world of digital marketing, staying ahead of the curve is crucial for success. Marketing automation has emerged as a…