How AI Marketing Rallies Teams Around the Right Accounts: A Hands-On Guide to Pardot Einstein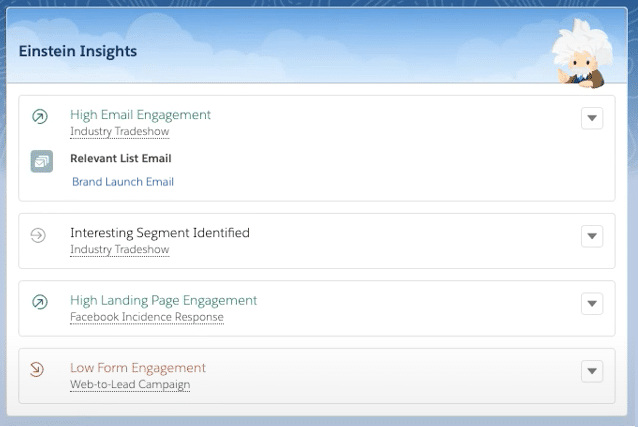 It's 2021, and we're still talking about marketing and sales alignment. One of the core value propositions of marketing automation is to bring these teams together. By delivering marketing and segmentation to sales and user behavior and sales transparency to marketing, both teams get the information they need, and overall business operations become more efficient and effective.
Not only does Pardot Einstein unify internal teams around real-time buyer insights, it helps them plan for the future too, using artificial intelligence (AI) to recognize consumer intent, identify the highest-priority leads, and prioritize the deals most likely to close.
AI use has surged in recent years; a whopping 84% of marketers report using it, according to the Salesforce State of Marketing report. At the same time, some organizations hesitate to embrace AI for a few reasons:
AI tools appear too complicated to implement and use
AI functionality threatens to replace human jobs
AI algorithms lead to a fear of receiving vague or biased insights that are difficult to act on
But in practice, AI doesn't have to be overly complicated or a replacement for anything but the most redundant tasks. And companies that rely on AI see a 40% increase in productivity according to a recent study by Accenture. Pardot Einstein grows the capacity for marketing to understand the customer journey and enhances operational efficiency by using fewer resources to provide the right message to the right customer at the right time, augmenting our human intelligence instead of replacing it.
Let's take a look at how marketing and sales teams can use Pardot Einstein and the full suite of Pardot marketing automation features to turbocharge marketing impact and align their entire business strategy.
A STEP-BY-STEP GUIDE TO PARDOT EINSTEIN
After logging into my Salesforce customer success platform, the first thing I do every day as a marketer is open my Pardot Lightning application, which is customized to show the information that I care about most.
Here's a closer look at different elements of my Pardot Lightning instance.
Shown above: On the left side of the GIF, I've embedded the B2B Marketing Analytics dashboard, which gives me a quick overview of the key performance indicators I want to review every morning, including the business currently in our pipeline and potential revenue by campaign. Using a simple customized homepage, I can see the number of opportunities for my organization in each stage, the potential revenue associated with each opportunity, and the average time it takes for my firm to complete a deal from opportunity conversion to close. In the center of my screen, I can see how much projected revenue is in our company's pipeline, broken down by our Connected Campaigns.
Shown above: Following the pipeline details section, I can review engagement data for all of our Pardot assets including email campaigns, forms embedded in our customer-facing website, and completion of campaign-specific landing pages. This helps me measure the daily performance of our digital marketing campaigns and see how my marketing strategy is impacting both the deal cycle and the firm's overall business goals. Best of all, I don't need analysts to model data or run comparative reports on asset performance. Everything is right in front of me in my Pardot Lightning app so I can make fast decisions based on real-time data.
Shown above: On the right side of my Pardot Lightning application, I see Pardot Einstein Insights. This section showcases data at both the individual campaign and organization level. And because it's all derived from AI, I don't waste time on tedious manual comparisons.
Pardot Einstein Insights helps me demystify asset and campaign impact to understand which of my digital marketing efforts are effective and which ones are underperforming. In this case, I've identified that a particular Brand Launch email is resonating with prospects, and I want to incorporate this email into a nurture campaign, using Einstein to determine fit and intent data and assign the best leads to sales.
I can streamline this process by automating the lead handoff to sales. To do this, I'll funnel prospects into an Engagement Studio campaign, serve them with relevant information about our brand launch, and qualify those prospects using Pardot Einstein.
Shown above: Here's Engagement Studio in action. Instead of throwing every form submission at our sales team or using a labor-intensive manual process to qualify and assign leads, we only send the highest-quality leads to sales to make the best use of everyone's time. In this scenario, if a prospect has reached our ideal Einstein Lead and Behavior Score after our Brand Launch announcement email, we know they are marketing qualified, so we pass that lead to sales.
Now I'm going to switch gears and put on my sales hat. As a sales rep, I can easily segment this data to prioritize newly assigned leads based on Pardot Behavior Score by using pinned list views within the application.
Shown above: I can prioritize my day around the prospects with the highest fit and intent data determined by Pardot Einstein. When I open an individual record, I can see positive running factors, such as which KPIs are driving their behavior score and which campaigns the prospect is most interested in.
Shown above: My sales outreach process is smarter and more efficient thanks to data and insights delivered in real time.
AI is changing the way that businesses interact with — and act on — data. The insights from Pardot Einstein are specific, digestible, and actionable for marketing and sales, aligning these teams more closely than ever before. B2B Marketing Analytics, Campaign Insights, and Behavior Score allow marketers and sales reps to make faster, smarter decisions with usable data. Our very jobs are augmented for the better.
Check out more use cases for AI in marketing, and find additional B2B marketing insights from Tigh at his website.
Pardot Experts Blog
We have categorized all the different Pardot articles by topics.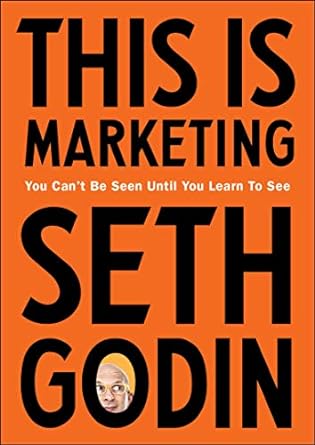 In the fast-paced world of digital marketing, staying ahead of the curve is crucial for success. Marketing automation has emerged as a…