Email marketing is getting more and more competitive with businesses looking to improve their email marketing by increasing the click-through rate (CTR) and conversions. While the buyers have become more intelligent over the years, it has made it hard for marketers to get through to the user and convert them into paying customers.
Fortunately, you can automate and optimize your work efficiently with a powerful tool such as Pardot ESTO (Einstein send time optimization).
Salesforce Pardot ESTO is a communication tool for sales teams designed to help your messages reach the inboxes of customers at the ideal time. Using artificial intelligence, Pardot ESTO can schedule messages sent when it's predicted that there will be a positive response from recipients.
So, let's understand more about Salesforce Pardot ESTO and what it can do for your email engagement.
What Is Pardot ESTO?
Salesforce added many features to Pardot during June 2021. One of the most exciting is ESTO or Einstein Send Time Optimization.
Einstein Send Time Optimization (or ESTO) allows you to send emails at the perfect time. It uses artificial intelligence and machine learning to analyze the behavior history of recipients and then chooses the best time to send emails as per their behavior.
When you schedule an email with ESTO, the recipient will receive it at the perfect time when they're most likely to interact with it. For example, if a prospect checks their inbox between their first and second cup of coffee in the morning, your welcome email will appear right as they're opening their inbox for the first time that day.
With Pardot, hyper-personalization becomes much more accessible.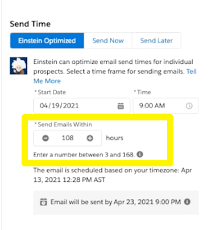 How Does Pardot ESTO Works?
When an individual checks the email inbox randomly, the new feature tries to find a correlation between when they check the mail inbox and how they respond to it. Later on, it suggests the most suitable time to send an email.
Using Salesforce's Pardot is quite simple. First, choose an email list and run it through with ESTO. It will analyze earlier behavioral patterns of the users to determine the best time for deliverability. Next, you can schedule sending times from three hours to seven days (or one week). When Einstein has finished making his selections for optimal delivery times for each user, it will enter into action and ensure that the message is delivered exactly when needed.
Your message will be shown on the top of your prospect's inbox at the ideal time when they are most likely to respond positively. Later, you can examine what's happening there.
Don't forget to check out: Learn About Free Pardot Org | Salesforce Developer Edition
Features of Pardot ESTO
Salesforce has included several new features in Einstein Send Time Optimization Tool. As these features are specially built for email marketers, ESTO offers more flexibility and automation. Here are some of the important features of ESTO:
Analyze Behavior Pattern And Schedule Emails
ESTO lets you schedule an email to send at an ideal time for your recipient. You'll always send emails to people when they're more likely to respond, which helps deliver better results than sending emails at an inconvenient time.
Flexibility Of Scheduling
ESTO offers a variety of scheduled times from three hours to one week. You can schedule your email to send right now or plan it accordingly.
Choose A Time Frame For Campaign
Once you configure the feature, you can choose when it is enabled and over what time. In Salesforce Pardot, you can select the start date and end date for a campaign as well.
Easy Customization
You can personalize your email marketing strategy. If you have any specific requirements, you can customize them as per your requirements.
Some additional features offered by ESTO:
You can add top accounts to your campaign directly.
You can pinpoint exact shortcomings causing harm to your email campaign.
Using ESTO, you can identify the accounts best suited for your campaign.
You can also select images (SVG format is not supported though).
Things To Consider
Available for only new lightning email builder
Available for Pardot advanced and premium
Available for Salesforce Unlimited edition, enterprise, performance
It will take 72 hours to activate
Not available for engagement studio
How Pardot AI Will Boost Email Engagement?
Pardot ESTO gathers data from various sources. It becomes more efficient with time. ESTO helps you overcome multiple challenges, and it can help you start your campaign successfully. Salesforce Marketing Cloud solutions help people who want to experience higher open rates on their emails by improving lead capture and conversion rates.
Gather Organic Information
ESOT helps marketers to know all the organic information about the sent emails. They can observe if their emails are still on top of the recipient's inbox or whether they opened them. No matter how busy someone is, the AI solution ensures that the email never gets buried under the emails' piles.
Increase Onsite Email Capture
Now accessible to Pardot clients, ESTO helps build a strong email sending list without annoying your customers. ESTO identifies open and click data for emails and then selects an appropriate time for the audience of your emails. With each email, ESTO will make sure that they see it when they are most likely viewing their inbox.
Check out another amazing blog by Melonleaf here: 5 Ways To Leverage Salesforce Effectively To Fuel Your Financial Services
Lead Segmentation
The system starts by selecting the send time and duration of its delivery to make it more personal. Einstein selects the best emails for every lead based on their behavior and preferences and then delivers them based on the appointed time.
Email Delivery Assurance
Over time, you can see how often leads are clicking and opening your emails, a good measure of whether or not what you're doing is helping to create truly engaged customers. Additionally, Pardot allows you to segment campaigns based on actions taken.
Conclusion
ESTO's Machine learning algorithm gives ESTO users a much-needed edge over their competitors. When email open rates and its power of personalization with customer data combine into one, ESTO rises high above your competitors.
Pardot Experts Blog
We have categorized all the different Pardot articles by topics.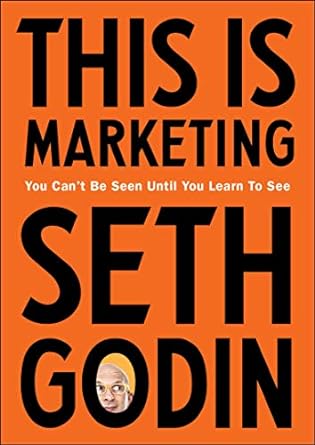 In the fast-paced world of digital marketing, staying ahead of the curve is crucial for success. Marketing automation has emerged as a…