Imagine if you could tell not only how a lead engaged with your digital marketing in real-time, but if their pattern of behavior indicated their likeliness to buy. Next, imagine if you could segment and distribute qualified business based on this intelligence so that your sales team spent their time working leads that were statistically more likely to close.
This level of insight would change the nature of marketing automation, right?!
This is the promise of Pardot?s Einstein Behavior Score, an incredible new artificial intelligence-powered feature included in Salesforce?s Spring Release. Similar to the Sales Cloud Einstein Lead Score, which uses machine learning to analyze sales activity stored in Salesforce as a predictive factor of deal conversion, the Behavior Score programmatically evaluates marketing engagement and identifies successful trends in customer behavior that indicate likelihood to convert.
IDENTIFY BUYING INTENT WITH PARDOT EINSTEIN BEHAVIOR SCORE
As a digital marketer, I am always analyzing metrics — from website sessions and click-through rates to form submissions and whitepaper downloads. These key performance indicators help me understand prospect interest and engagement.
However, up until now, there hasn't been an easy way to understand how these metrics correlated to buying intent, or if they could help us determine the exact moment when a lead was ready to convert.
Comparing an individual prospect's activity to a baseline of success is a complex analytical task, especially for B2B marketers when the buying process can be long or circuitous. And even though I frequently adjust and refine our custom scoring model to align with my team?s definition of a qualified lead, I still have to explain to my new sales reps that while a prospect?s Pardot Score is an indicator of interest, it doesn't necessarily measure sales-readiness.
Thankfully, Einstein Behavior Scoring has given us that sales-readiness insight my team was looking for.
PRIORITIZE LEADS THAT ARE MORE LIKELY TO CONVERT
At my company, Elegran, we turned to artificial intelligence to address several challenges.
While we are quite good at generating leads, there has always been a lack of insight towards the middle of our sales funnel, and we were finding that many leads and deals were slipping through the cracks. Additionally, my sales team didn?t always understand how to prioritize their book of business, but were constantly striving to work the leads that they deemed the best use of their time. We tried to track all of our digital marketing assets in Pardot, even creating reports in Salesforce to measure recent Pardot Score changes, but we were still missing that additional layer of insight that could help us understand and execute on all of the metrics we were collecting.
That's where Pardot Einstein Behavior Scoring came in.
The results have been absolutely astounding. We first rolled out Pardot Einstein to Elegran's rapidly expanding Inside Sales team, helping this group prioritize who to call on a daily basis. My Inside Sales Manager, Will Segal, quickly realized that his team?s connection rate with leads that had a Behavior Score above 50 comprised 86% of their connections, and those with a score above 70 made up 64%. This means that a Behavior Score of 71-100 was a massive indicator of lead quality, literally 4.5X more likely to connect!
We've also been rapidly developing a sales management program. As our Leasing Manager, Zino Angelides, explained, "Pardot Einstein saves my team 15-30 minutes of time in a day segmenting leads."
POWER YOUR MARKETING AUTOMATION WITH ARTIFICIAL INTELLIGENCE
My team at Elegran prides ourselves in innovation, and our success is rooted in leveraging new technology. We've long seen the promise of artificial intelligence, and are customers of Salesforce Inbox and Sales Cloud Einstein, where we utilize features like Activity Capture, Opportunity Insights and Lead Score. I've also had the awesome opportunity to help with the launch of Engagement Studio and beta test Pardot Lightning, but as the first company in the world to test out Pardot Einstein, I think the power of of artificial intelligence could truly revolutionize marketing automation.
We all know machine learning is starting to change how we interact with data and do business.  I've written extensively on how AI will change the nature of sales, but it's amazing to see Pardot marketing activity as a predictor of behavioral intent to buy in action. I'm beginning to see artificial intelligence actually impact productivity and produce actionable insights, and I can't wait for what's next.
Pardot Experts Blog
We have categorized all the different Pardot articles by topics.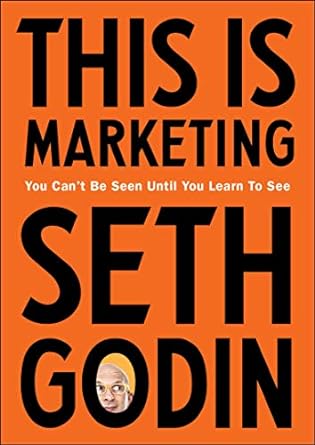 In the fast-paced world of digital marketing, staying ahead of the curve is crucial for success. Marketing automation has emerged as a…